Tim McKibben
✰ let the light guide you way.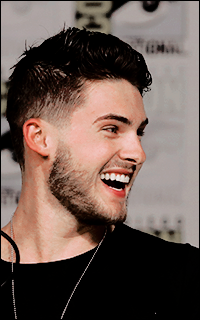 ○ SINCE : 17/08/2015
○ LETTERS : 167
○ AVATAR, © : Cody Christian. (my daffodil/ava)
○ MULTINICKS : Holden, the globe trotter.
---
○ JOB, STUDDIES : Lifeguard at Jersey Beach.
○ LOVE STATUS : In love w/two different girls, it's complicated.

✰ where i belong.
○ RELATIONSHIPS:
○ AVAILABILITY:

Sujet: ○ CRÉDITS. Mar 18 Aoû - 12:52

---

- crédits.
i know i'm where i belong, deep down inside i am no longer lost.
✰ ✰ ✰



Make This Go On Forever est l'entière propriété de sa fondatrice, Blackholes et de ses administratrices: aquamarine et milkovich. Les images appartiennent à tumblr, les descriptions aux administratrices ainsi que les codes. Le design a été entièrement réalisé par milkovich. Le titre de ce forum est le nom d'une chanson de Snow Patrol. Toute reproduction totale ou partielle est strictement interdite.